This beer company has just teamed up with a new drink rich in vitamin D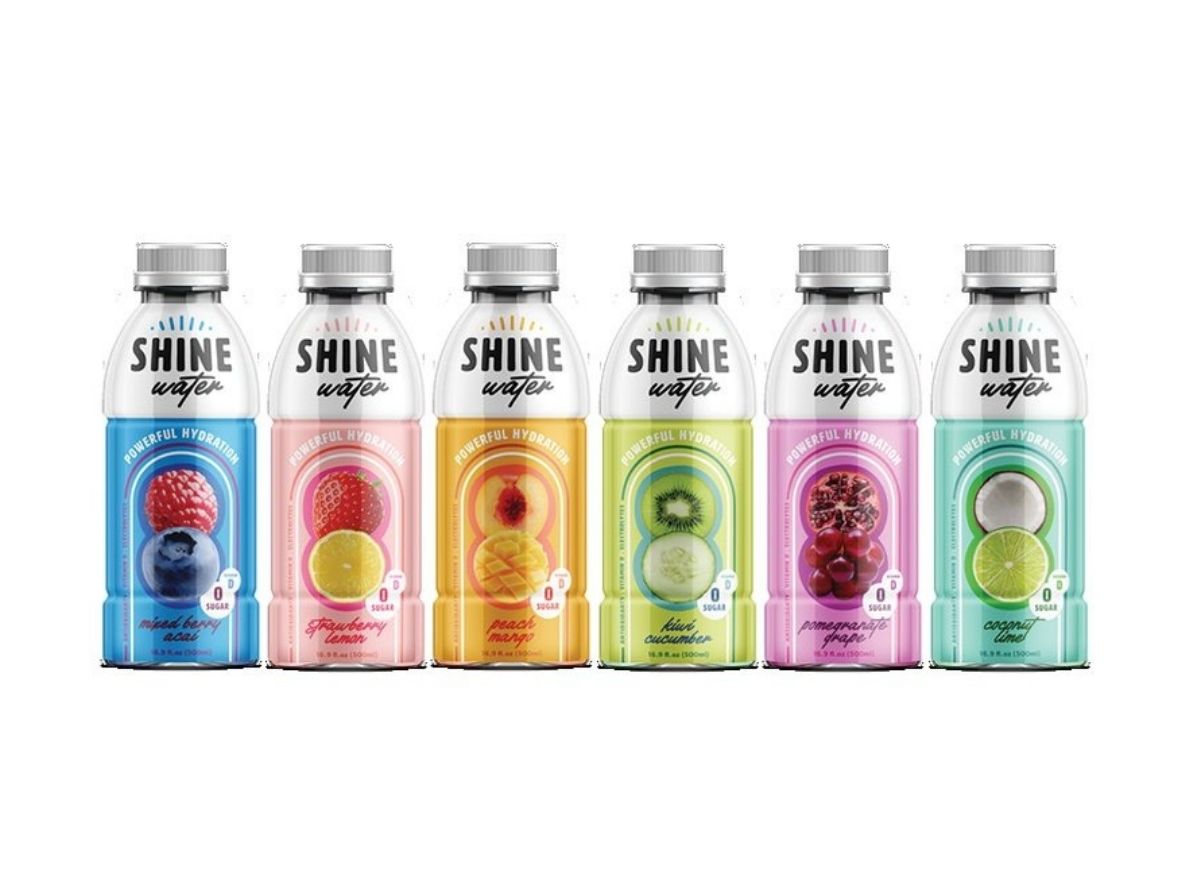 If you don't know what functional water or enhanced water is, it's time to learn. This segment of the beverage world is exploding in popularity as seltzer water decreases. According to Food Dive, functional water sales are expected to reach $ 5.3 billion in 2022, up from $ 4.11 billion four years earlier. Fortified waters are low-calorie or no-calorie drinks that contain vitamins, minerals, or other substances that promise health benefits, and they're popping up everywhere.
Recently, Anheuser-Busch from AB InBev, the parent company of Budweiser, stepped into the game. Anheuser-Busch will use its massive distribution network to help push ShineWater – a new bottled drink containing 100% of the Recommended Daily Value. of vitamin D – across the United States, according to Food Dive. It is not clear whether or not the giant brewing company has a financial investment in the new improved water.
Yet the timing of this news matters: As fall sweeps across the country, people's ability to make natural vitamin D from the sun is declining. Therefore, we turn to supplements or foods rich in vitamin D to meet our needs. Shine Water claims to help increase vitamin D levels and provide other essential minerals like magnesium, zinc, potassium, and calcium.
Here's what you need to know about this new drink. And for more, check out the 45 Best Recipes for a Vitamin D Boost.
ShineWater was developed by Dr. Phillip Davis, a former FDA physician with a passion for health and wellness. The Shine website states that this drink will support bone health, immune function, and athletic performance thanks to vitamin D.
Related: Sign up for our newsletter to receive new product reviews and healthy food news!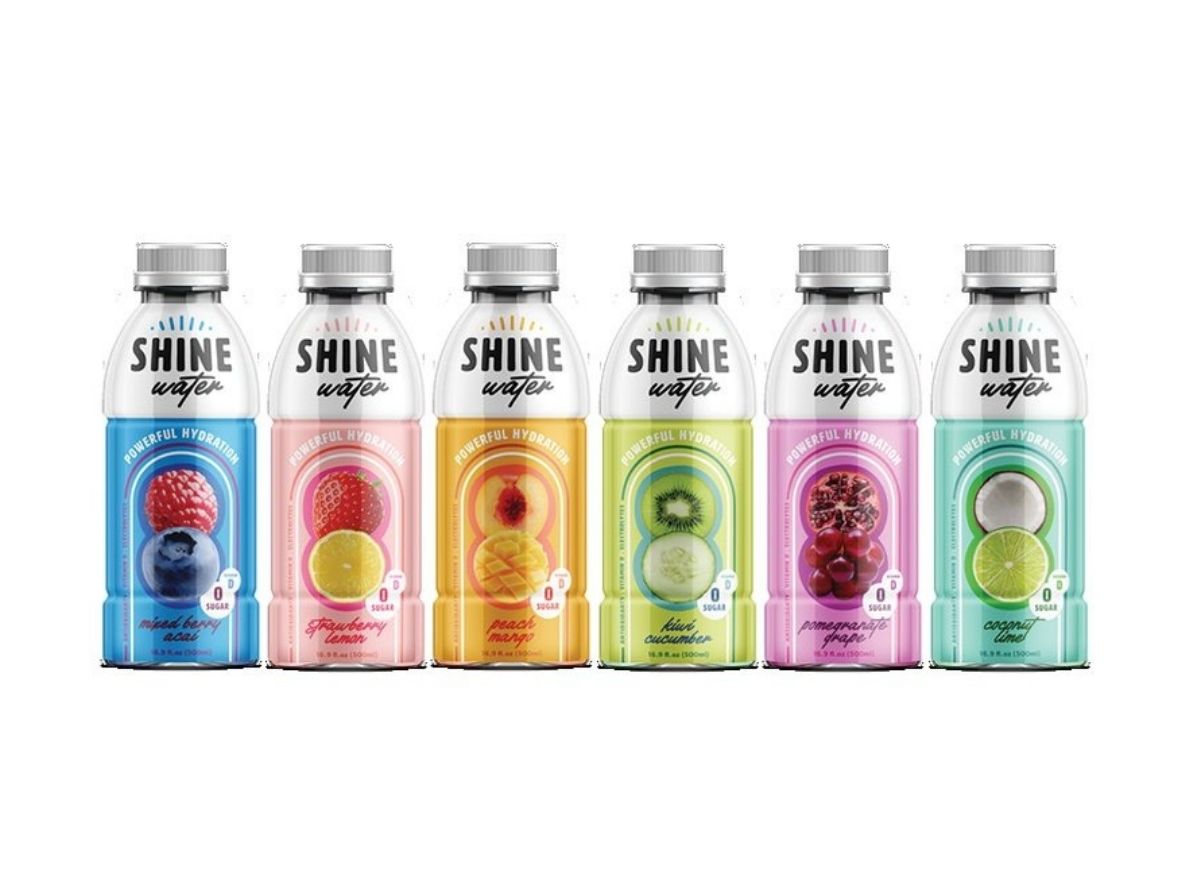 ShineWater is available in Kiwi Cucumber, Peach Mango, Pomegranate Grape, Strawberry Lemon, Mixed Berry Acai and Coconut Lime. It's sweetened with stevia and each flavor has 20 calories per bottle. The drink also contains 130% of your recommended daily value of B12, which could be a potential cause of low energy.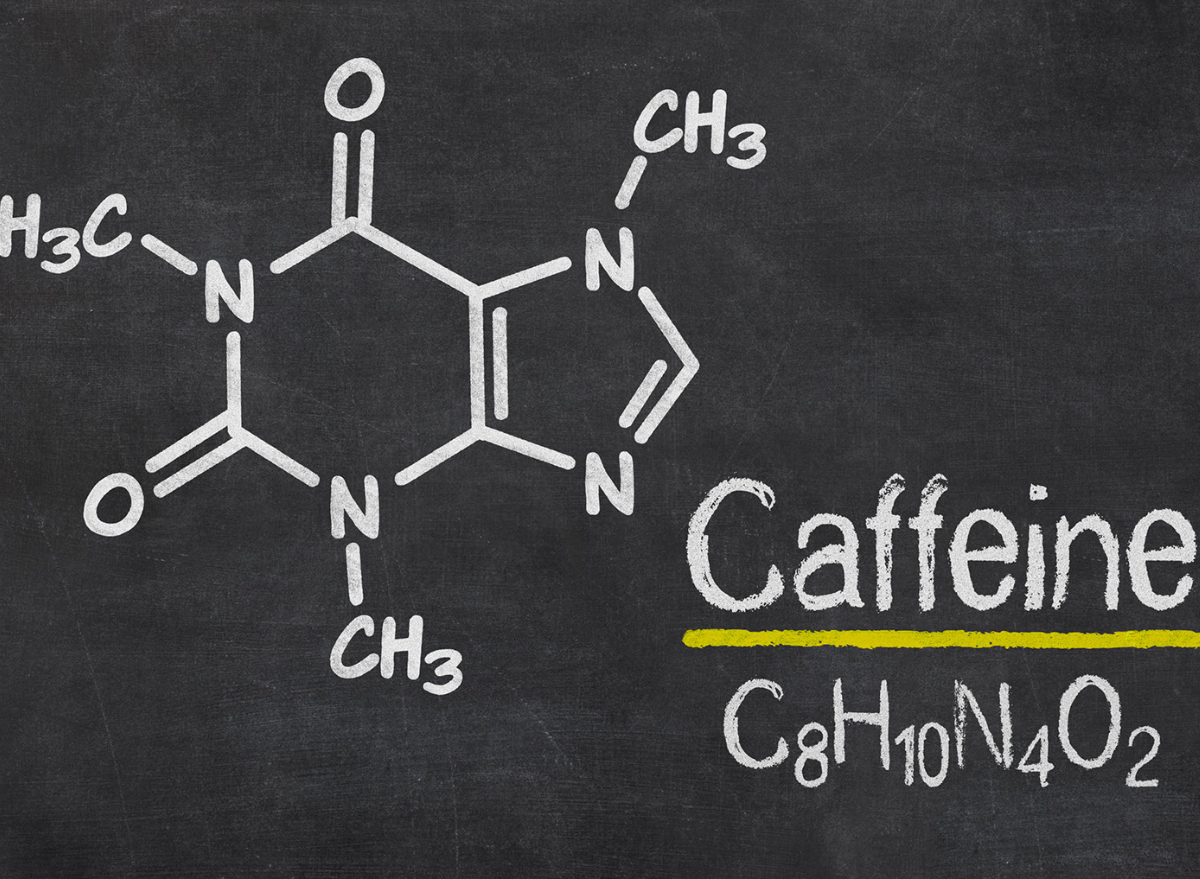 The Mixed Berry Acai, Pomegranate-Grape, and Kiwi Cucumber flavors contain about the same amount of caffeine as a cup of green tea, according to the website. The other main ingredients are potassium citrate, malic acid, citric acid, magnesium citrate and unspecified natural flavor.
Related: Popular Drinks With More Caffeine Than Coffee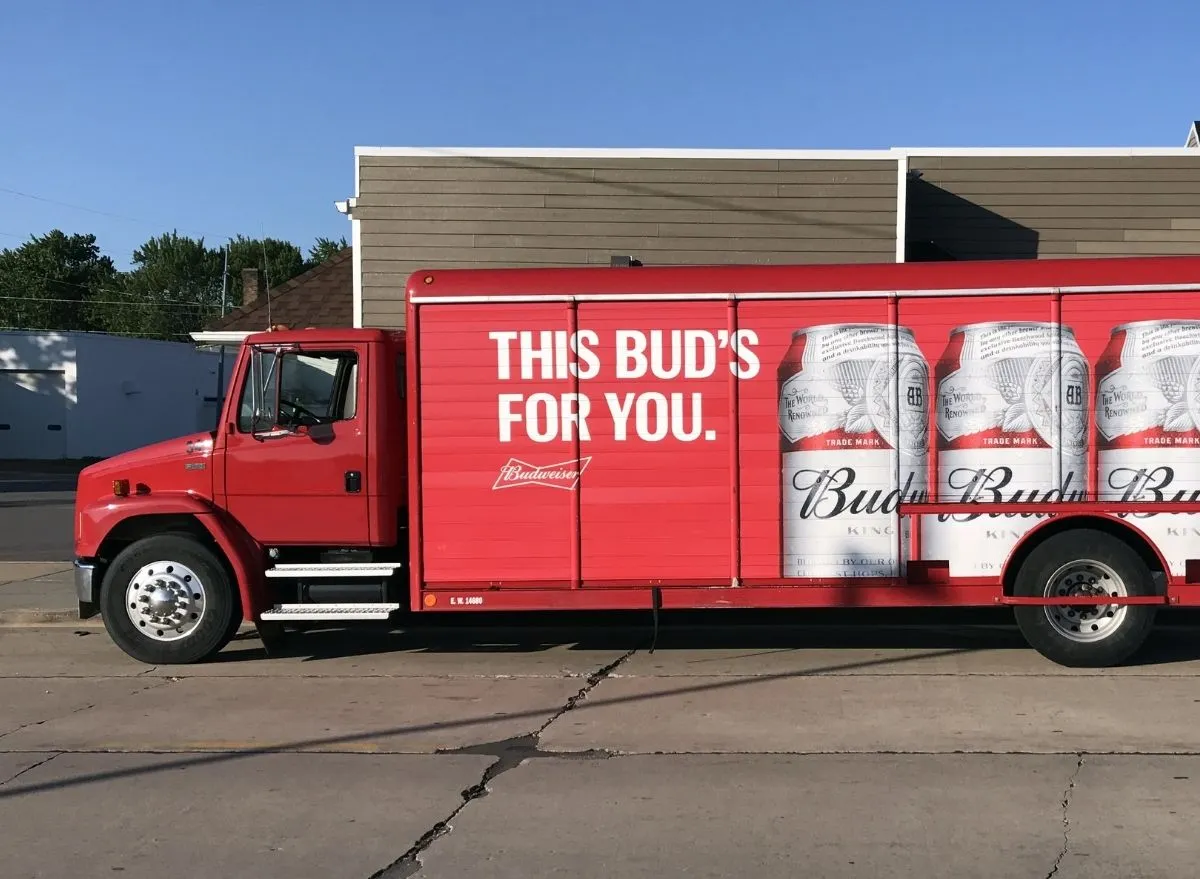 The agreement with Anheuser-Busch aims to expand ShineWater across the country. Be on the lookout wherever their products are sold if you want to try the drink.
Related: It's America's Most Popular Beer, Poll Finds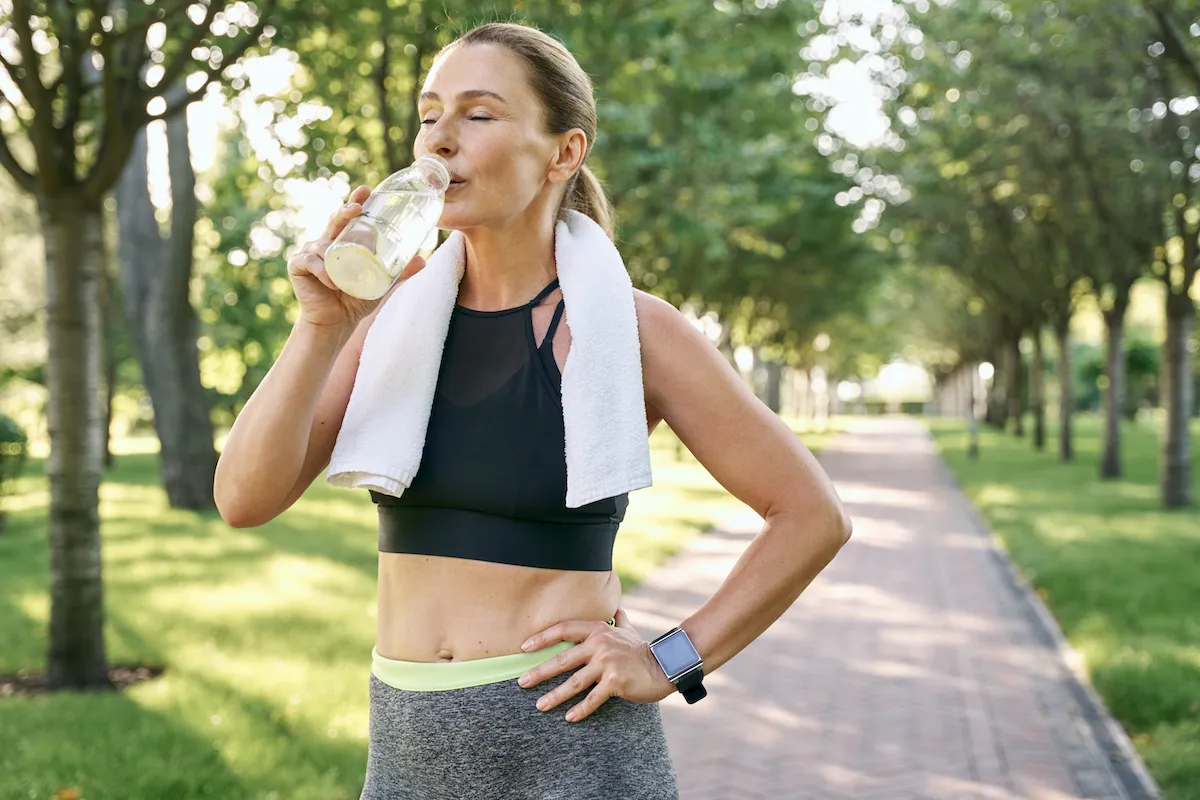 The parent companies of Pepsi, Vita Coco and Nestlé are all getting on the improved water train. Pepsi offers a new blackberry and lavender flavored water called Driftwell, which is designed to combat stress and promote relaxation. Vita Coco Power Lift is a sugar-free post-workout drink that contains 10 grams of whey protein and is packed with B vitamins and electrolytes. Nestlé acquired Alkalinized Essentia Water in March.
To learn more, check out Healthy Drinks Dietitians Say You Should Sip Now.