Rev. Mr. Louise Williamson leaves a legacy of community, activism and faith | Local News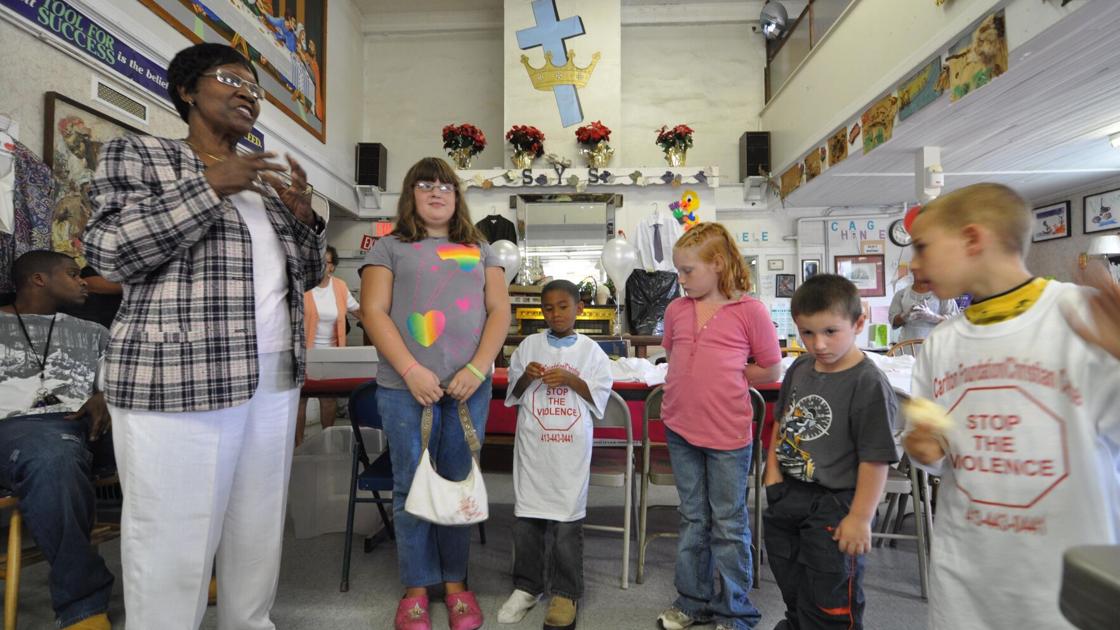 PITTSFIELD – His words captured the power of memory to create the Eternal: As long as you remember someone, they never die.
They have been spoken years ago by the Reverend Mr. Louise Williamson as she praised Reverend Willard Durant, under whom she had served as the pastor's associate at AME Zion Price Memorial Church in Pittsfield. She spoke of the power of their lives, which intersected with hers after moving from the Deep South to Pittsfield, where she forged a path of faith, family and fellowship.
Williamson passed away last month, aged 87, but has remained on the minds of the many members of her family and community who gathered on Friday to celebrate her life.
Decades before giving a speech at the Price Memorial and Clinton AME Zion Church in Great Barrington, she was a girl who grew up with her parents and several siblings in Tallassee, Alabama, during segregation. After graduating from colorful RR Moton Tallassee High School, she and her siblings searched for opportunities up north, and Williamson, shortly after high school, moved to Harlem, New York.
Coming of age in Jim Crow, Alabama helped build Williamson into a civil rights advocate who judged people for who they were, and not for what they looked like or liked. declared his children.
"You know, she just made you feel welcome. Everyone had left for redemption; it didn't matter what you did in your life, "said her daughter, Joy Williamson Foster. "Everyone had a second chance in their eyes. "
His siblings had also moved away from Tallassee, but they remained closely linked, often talking to each other on the phone in an experience which one of his five sons said instilled in his mother the importance of family.
"She understood what it meant to have the same blood and that in the end, when it breaks down, that often all you really have is your family," said Kerry Williamson.
In Harlem, Williamson met the man who would become her husband, James, who had left his hometown of North Carolina. The growing family moved to Pittsfield, where they then raised six children in a beautiful house with a large yard on Danforth Avenue, Kerry said.
It was a bustling house, full of children and run by parents who sacrificed themselves to prepare their children for success, said Shelby Williamson, Williamson's youngest son.
"They went above and beyond; they would go without it," said Shelby, who described her mother as "a good, kind, gentle soul."
Their family home would become the meeting place where her children, and eventually her children's children, gathered from different states.
"There was nothing she wouldn't do, and there was nothing she didn't do, regarding her children, grandchildren and great-grandchildren," said Kerry. His love for his 15 grandchildren and 23 great grandchildren was also returned to him, he said.
When not volunteering, visiting friends, at work or at church, the "homebody" often found herself listening to music, following her beloved New York Mets. York or listen to his sons' basketball games on the radio.
James started his career with Berkshire Bank and Trust, starting as a loan officer and working his way up to branch manager, while Williamson worked from home for Pittsfield Dry Cleaners. When her children were older and more independent, Williamson was a dietitian at the Early Childhood Development Center, a role that later in life, "well into her sixties," saw her return to school to study nutrition. at Berkshire Community College.
Before AME Zion established his church on Linden Street, the Williamsons and other families worshiped in a house on Onota Street, Joy said. When the rabbi of the Linden Street Synagogue announced his intention to close, he spoke with the Williamsons, and his father told them their congregation was looking for a place of worship, and the church bought the building for a nominal price. .
"I still remember when I was a little girl in 1974 we walked from Onota Street to our current location, and it was led by my parents," she said.
Williamson went on to hold several roles within the church she was so deeply involved in, her children said, becoming a consecrated deaconess in 1976 and a long-time member of the church choir. She began traveling for conventions around 1979 and did so for the next four decades, Joy said, while serving as district manager for the AME Zion Women's Home and the Overseas Missionary Society.
Kerry remembers a time over 35 years ago when her mom and dad were sitting around their table at home trying to figure out college finances for one of her brothers, who eventually graduated from Duke University. Soon after, Kerry's dad started complaining of stomach issues, eating Rolaids to relieve the lingering pain.
By the time he was checked up, James Williamson was diagnosed with advanced colon cancer and died around the age of 50. Her death was devastating for the family, Kerry said. Williamson never remarried, but found solace in the church.
"My mother relied on the church after my father died; it was his rock, "he said.
She has been heavily involved in the Christian Center, Kevin said, especially after an injury forced her to withdraw from the Early Childhood Development Center, going to Robbins Avenue a few times a week during lunch hour and helping clothing drives and other events.
"She was a very gracious person and she felt the need to talk to people and try to help them," said Betsy Sherman, director of the center.
In 2010, Williamson completed four years of Bible study and became an ordained elder, serving as the pastor of Clinton AME Zion Church until her retirement in 2017.
Williamson followed politics closely and in 1965 was pictured in The Eagle in Park Square demonstrating for civil rights, Kevin said, and then helped found the Women of Color Giving Circle. After President Barack Obama took office, Joy and her mother traveled to Washington and visited the White House. When they reached the West Wing, Joy said, Williamson, who Kevin said couldn't vote until his 30s, was defeated.
"His thought was, 'How can a little girl from Tallassee stand here looking at President Obama's desk?' "Joy said.
White House Christmas cards have been arriving at Williamson's for several years.
When Kerry thinks about her mother's life, he marvels at the "light that kindled" within her, opening up a rich and bitterly fought life not only for herself, but for her children as well. She had a way to bond with strangers in no time at all, which Kerry's wife, Rebecca said, persisted even as she began to experience symptoms of dementia.
Williamson once visited their home in Greenfield, Rebecca said, and she struck up a conversation with another woman who also suffered from dementia.
After hearing of Williamson's death, the woman, although she suffered from memory loss herself, replied, "I will meet her up there one day and she will remember me."