I've lived in Chicago for seven years now, and I've decided that now I can claim the title of Chicagoan. I grew up in Minnesota and moved here from Missouri after graduating from college. In that time, I've lived in three neighborhoods, can give tourists directions to "The Bean," and have collected my fair share of must-see spots for food, drink, entertainment, and more.
However, one thing I had to go through that many others haven't is living in Chicago in a wheelchair. I have been disabled since birth and use a manual wheelchair in the city. Learn about some of my favorite places around Chicago, along with my ratings on their accessibility for people with different mobility issues.
The long hall
This place has a bit of everything. In Chicago's North Center neighborhood, it serves coffee in the morning and cocktails and draft beers in the evening. And there's a delicious rotation of local businesses preparing food — everything from Cajun to pizza and more — from a take-out window across from the bar. But I saved the best for last. Once you have your drink and food in hand, head to the enclosed Long Room terrace at the back of the bar. This multi-level hangout is a great place to enjoy Chicago's summer and fall while we can.
Accessibility tips: The long hall has a stepless entrance. There are cab seats towards the back of the bar which are easy to transfer or roll away, as well as bar and top seats. The latter may be too high depending on your mobility needs. The main popular patio area is accessible, but two sections of it include steps, so try to get there early to claim your spot. There are two private bathrooms which should be able to accommodate most wheelchairs or other mobility devices.
Lagunitas Brewhouse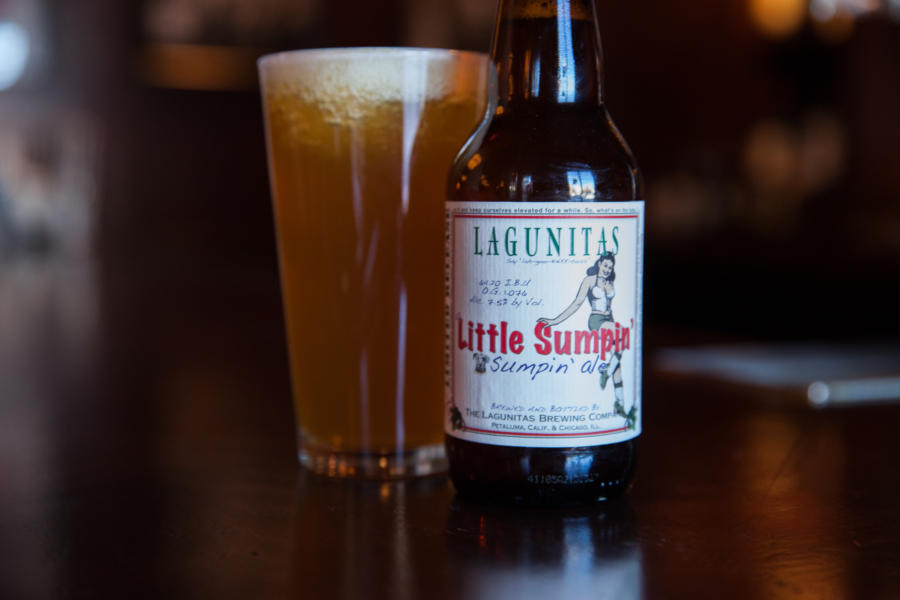 Head to the North Lawndale neighborhood of Chicago and go to the Lagunitas Brewing tap room. As soon as you arrive, you feel transported to a different world as you walk (or ride) through a tunnel of lights while Gene Wilder's "Pure Imagination" plays over the speakers. From there, you'll enter a huge warehouse with an industrial vibe, where beer kegs, brewery equipment and high ceilings set the scene to enjoy a menu of bar food and a full selection of Lagunita beers.
Accessibility tips: Lagunitas Tap Room is a short ride from the California Pink Line stop, an accessible CTA station. The property itself is also suitable for guests with disabilities. You can find a seat to enjoy your drink on one of the long picnic tables set up throughout the room, and the bathrooms are spacious, making it easy to maneuver in and out.
West Ridge Nature Park
Nestled just south of Chicago's Little India neighborhood is the West Ridge Nature Center. This reserve is a north side oasis where you can walk on paved paths amid lush vegetation carefully tended by the Chicago Park District. Stop by the pond in the center of the reserve and see ducks, turtles, birds and more in their natural habitat while letting your cares drift away.
Accessibility tips: The nature center trails are paved and wheelchair users will be able to enjoy almost every aspect of the reserve except where there is an occasional step or two. You can get to West Ridge Nature Park with the Western Bus, which is accessible to people with various disabilities.
mirror theater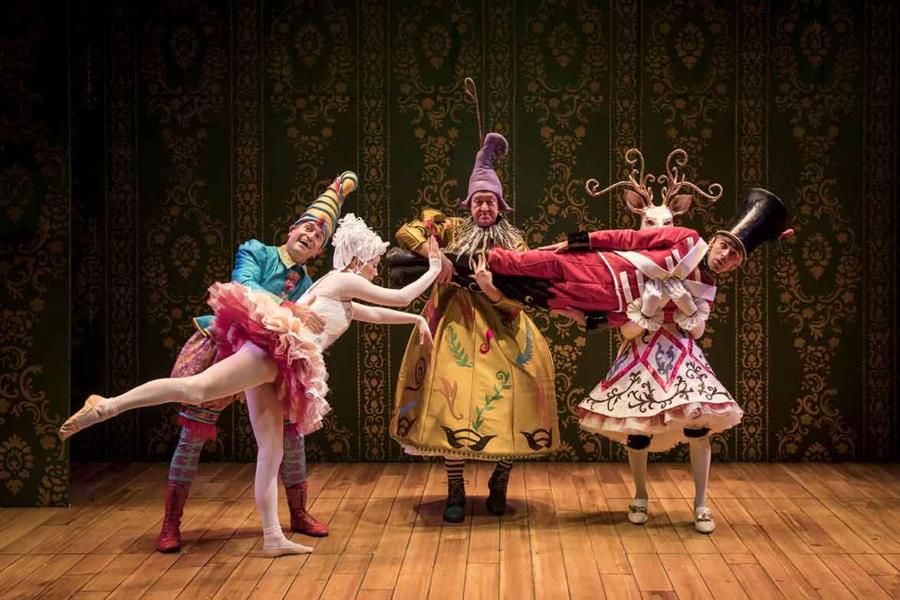 If you want to catch a play in Chicago, look no further than Lookingglass Theater Company. Located in the Water Tower Water Works Building on the Magnificent Mile, it's a memorable place to see what makes Chicago's theater scene one of the best in the country.
Accessibility tips: There is a winding ramp leading to the entrance of the building. Inside, there's an elevator to take you to the theaters, and the lobby bathrooms are spacious and can accommodate any mobility needs. At each show, Lookingglass reserves seats for people with disabilities, and it's usually in the front row. Not only does this provide the peace of mind knowing you can easily get to your seat, but there's also a bonus that you'll also have a great seat for the action.
baffle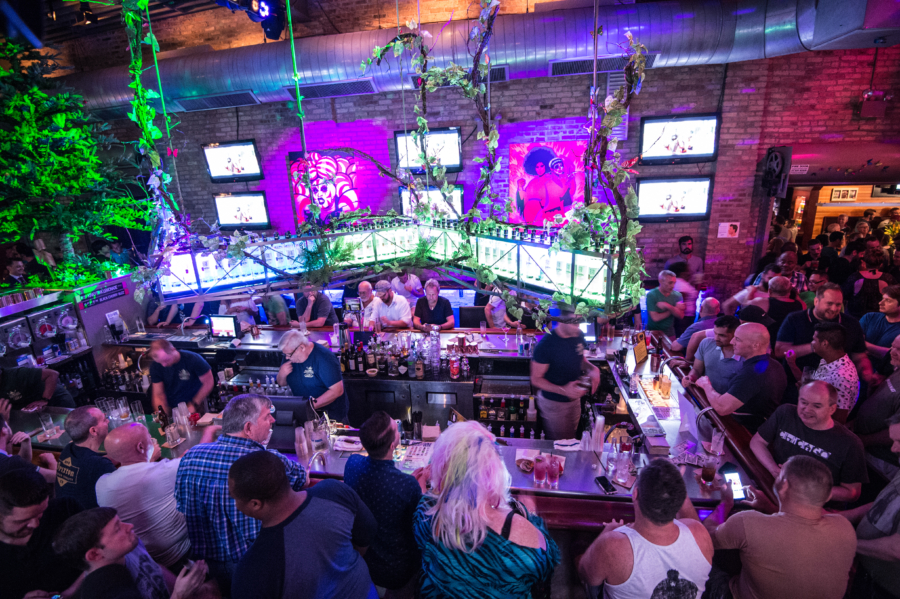 The centerpiece of Chicago's Northalsted neighborhood, Sidetrack is a lively LGBTQ+ bar that's been serving drinks for over 40 years. The huge establishment has six different bars where you can grab a drink, including a rooftop terrace where you can soak up the sun in good weather. It hosts themed musical nights like Lady Gaga or Beyonce, hosts a Tuesday trivial party, a monthly queer storytelling event, and dog owners can bring their furry friends to spend the afternoon on the first Saturday of every month.
Accessibility tips: Each bar of baffle is handicapped accessible and there is an elevator to get to the roof. It can get busy, particularly on weekends or during Pride or other hectic weekends, so you may have to navigate the crowds when you get around. Not all Sidetrack bathrooms meet ADA accessibility guidelines, so you may have to wait in line for the one that does, depending on how busy it is.
North Island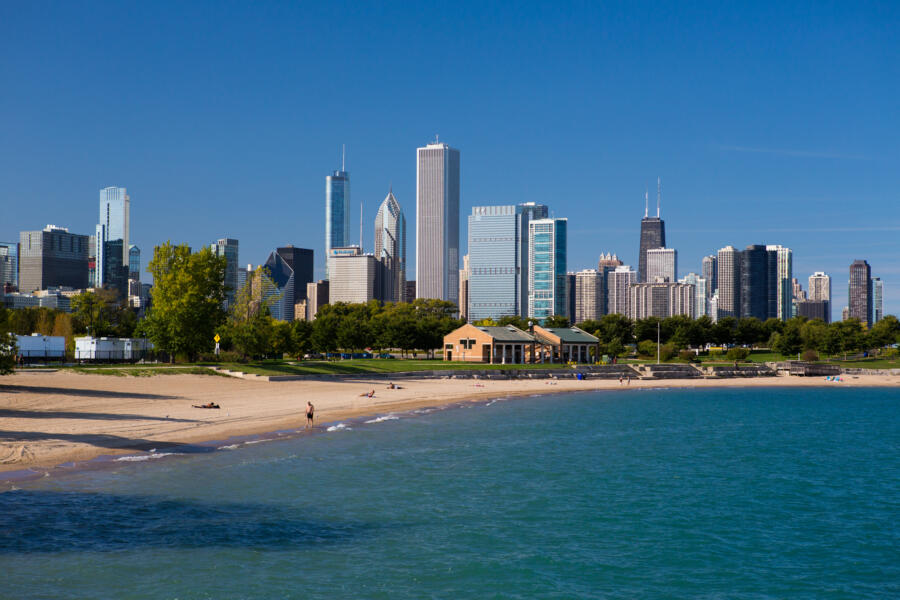 Located near Lake Michigan, just east of the City Museum campus, North Island offers a beautiful outdoor concert venue set against the Chicago downtown skyline. The concerts can be tricky to navigate for people with disabilities, but Northerly Island does a good job with its accommodations. The spectators of Huntington Bank Pavilion can take public transport almost to the site, so you don't have to worry about parking. Accessible seats are raised on platforms that allow people who can't or have trouble standing still to have a relatively clear view of the stage, even when other people start jumping and dancing.
Accessibility tips: Unless you want to try your luck in the standing part of the venue, reserving accessible seats for a show at Northerly Island is simple and should allow you to discover your favorite bands with minimal hassle, as well as great views of the Chicago skyline.
Michael's Original Pizzeria and Tavern
Pizza is a staple of the Chicago experience, whether you're a local or a visitor. As an alternative to popular Chicago deep-dish pizza chains like Giordano's or Lou Malnati's, venture to Michael's Pizza in Buena Park. A haven for sports fanatics, Michael's has dozens of TVs to watch everything from football to baseball to soccer. Try one of his delicious tavern-style pies and order a beer from his cheap draft list. Pro tip: order the extra-thin crust; you will not regret it.
Accessibility tips: Go in Michael's OriginalShouldn't be a problem for people with limited mobility. Inside you'll mostly find high tables, but there are also a few shorter ones. There are two private bathrooms, but they are small and probably wouldn't be accessible to people in electric wheelchairs.