Restaurants

Including sushi in the South End, tacos for breakfast, and Fuku's return.
Wondering what to eat and drink in Boston this weekend? The Dish is a weekly guide to five things in the local restaurant and bar scene that are on my radar right now. Email me at [email protected] to let me know what other food and drink I should check out.
If you've ever been to the South End's tropical bar, Shore Leave, you might be aware that there's a little nine-seat sushi restaurant in the back called No relation, where chef Colin Lynch has put together a wonderful 14-course omakase menu. But the price of $ 120 per person isn't for everyone, so the arrival of Lynch's sushi on the Shore Leave menu this week is particularly welcome. In addition to rolls like Shore Leave roll (tempura shrimp, hamachi, pickled pineapple, jalapeño, cilantro, nigella), the menu offers nigiri, sashimi and appetizers like Wagyu and crab fried rice. . And if you're coming with a crew, there are sushi boat menus for large groups. Pair it with sake by the glass or bottle, or sip one of Shore Leave's excellent tropical concoctions.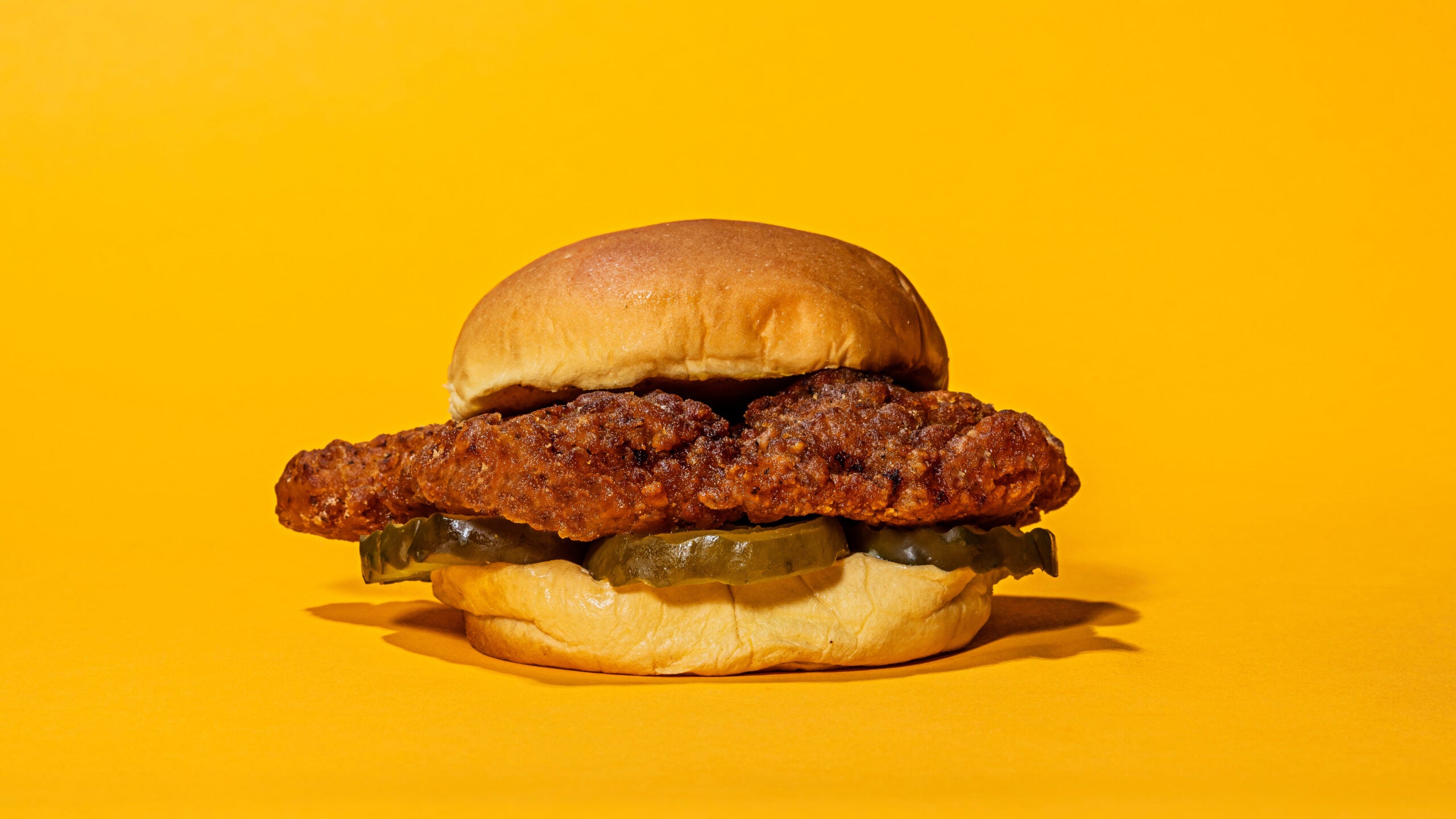 Remember when David Chang's Fuku opened in the seaport in 2018, then closed two years later – with the caveat that it would eventually return? Well, it's back. The fried chicken joint landed in Boston on Tuesday, this time as a delivery only through a partnership with Reef kitchens, a national platform that operates "ghost kitchens". You can now order Spicy Fried Chicken Sandwiches, Chicken Fingers, and Crispy Waffle Fries through UberEats, DoorDash, Grubhub, and Postmates. Welcome back, Fuku; see you soon… online?
Can all cocktails have their own dedicated week? Last week was Negroni Week, and this week is the start of Bee knee week, which will start on Friday and run through October 3. Hosted by Barr Hill Gin, the event aims to save the bees: for every Bee's Knees cocktail purchased, Barr Hill will plant 10 square feet of bee habitat. In the Boston area there are a large number of participating places, including State Park, Woods Hill Pier 4, Catalyst, and more, and you can even connect to the Top of the globe Friday to see actress and comedian Jenny Slate mixing a Bee's Knees as part of the Boston.com Cocktail Club. Celebrate the gin / honey / lemon cocktail and stay tuned for Old fashioned week (yes, that's one thing).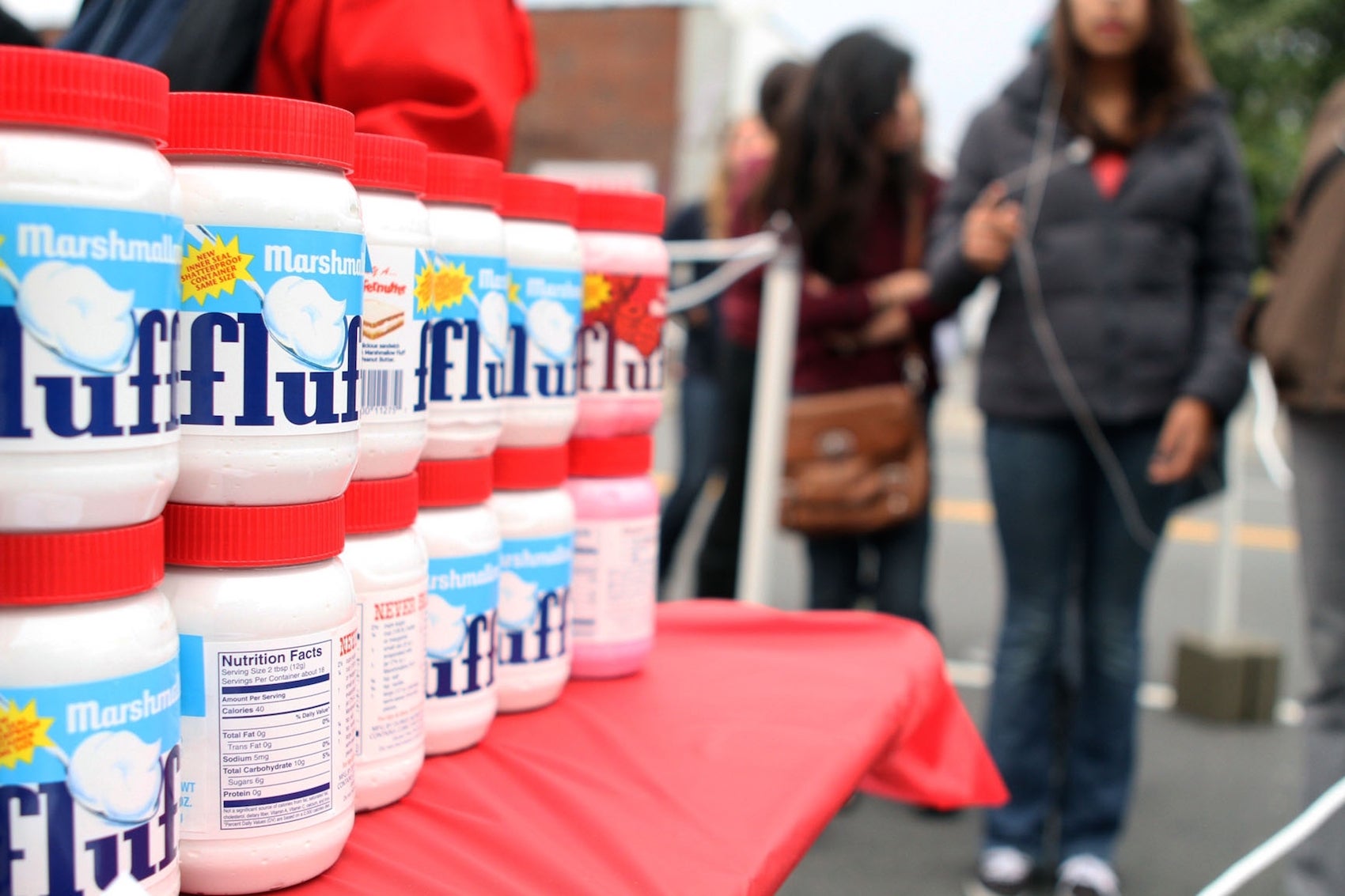 Down! Fun to say, delicious to eat, has its own dedicated festival – which currently runs through Sunday at a handful of businesses around Somerville, his birthplace. Here are some of the Fluff infused treats that caught my eye: Fluff momos at Momo n Curry, Cream of wheat fluff The neighborhood restaurant, What the Fluff ?! stout aged in cask Leftover Brewery, empanada chips with Fluff dip Buenas, and a very leches garnished with Fluff to Casa B. You can check out the whole range of sticky dishes here.
The more breakfast tacos we can squirt in this town the better, and Dorchester's 50Kitchen is getting into the early morning taco game with a town hall pop-up from September 27 to October 8. The restaurant is one of the last to hold its court there as the city considers a local business to become a permanent vendor at the 8th floor cafe at City Hall. But you don't have to be a city worker to access the pop-up – anyone can order from 50Kitchen's menu, which includes Nutella French toast, chicken and waffle sliders. , honey fried cornbread and southwestern breakfast tacos. Go on weekdays from 7 a.m. to 4 p.m.
Stay up to date with food news
Sign up for The Dish and get the latest food and restaurant news delivered to your inbox.